Why wait? Get your reports in real-time.
We partner with a number of liquor dispensing manufactures and combine their pouring results with sales from your Point of Sale System to provide variance reports in real-time. We also journalize and date stamp every pour to the second, comparing the POS orders rung-in by servers and bartenders as to the amount of the liquor poured. Our reports are easy to understand, efficient and detailed right down to the minute.

Improve Your Bottom Line
Prevent inventory shrinkage by up to 23% (on average)

Enhance Guest Experience
Maintain your drink recipes by providing customers with consistent pours

Keep Staff Accountable
Empower and educate your staff with good pouring habits
Custom Solutions
We can customize a solution to be managed in-house or we can manage it for you. All of our services can be combined based on your needs and you may upgrade or add components at anytime. All of our solutions are built with scalability in mind. Begin with draft beer monitoring then add back bar and liquor gun monitoring technology before moving onto full inventory control. Our full inventory utilizes scales and hand held tablets which are connected to the cloud to add speed and accuracy for closing counts. Our enterprise cloud-based analytic purchase order module can also generate and email accurate orders to all of your suppliers. Our full list of solutions include:
1
Web based inventory management and consulting
2
Web based, real-time draught reporting and analytics
3
Web based, real-time liquor gun reporting and analytics
4
Web based, real-time wireless pour spout variance reporting
7
Text insertion and search for questionable pours on most DVR surveillance systems
8
Digital video recording surveillance systems
9
Full liquor and food cost inventory module with scale and wireless handheld interfaces for inventory counts
10
App for web-enabled devices for Inventory Counts and reporting
How It Works

Pours Captured
The System Manager records all draught, liquor gun wireless pour spouts in real-time.

POS Sales Recorded
The System Manager records your POS Sales in real time by shift or inventory period.

Local Reports Generated
The System Manager merges data to create your Variance Reports locally.

Web Reports Created
Cloud Based Analytic Data is pushed to our secure web server where you can view online reports or receive special email alerts.
View Sample Reports
Software Features
Our clients love Pour Controls modern software features including:


Daily email analytics summary


App for web-enabled devices for Inventory Counts and reporting


Spout off bottle alerts


Draft or Liquor monitoring system power off or offline


Other system health checks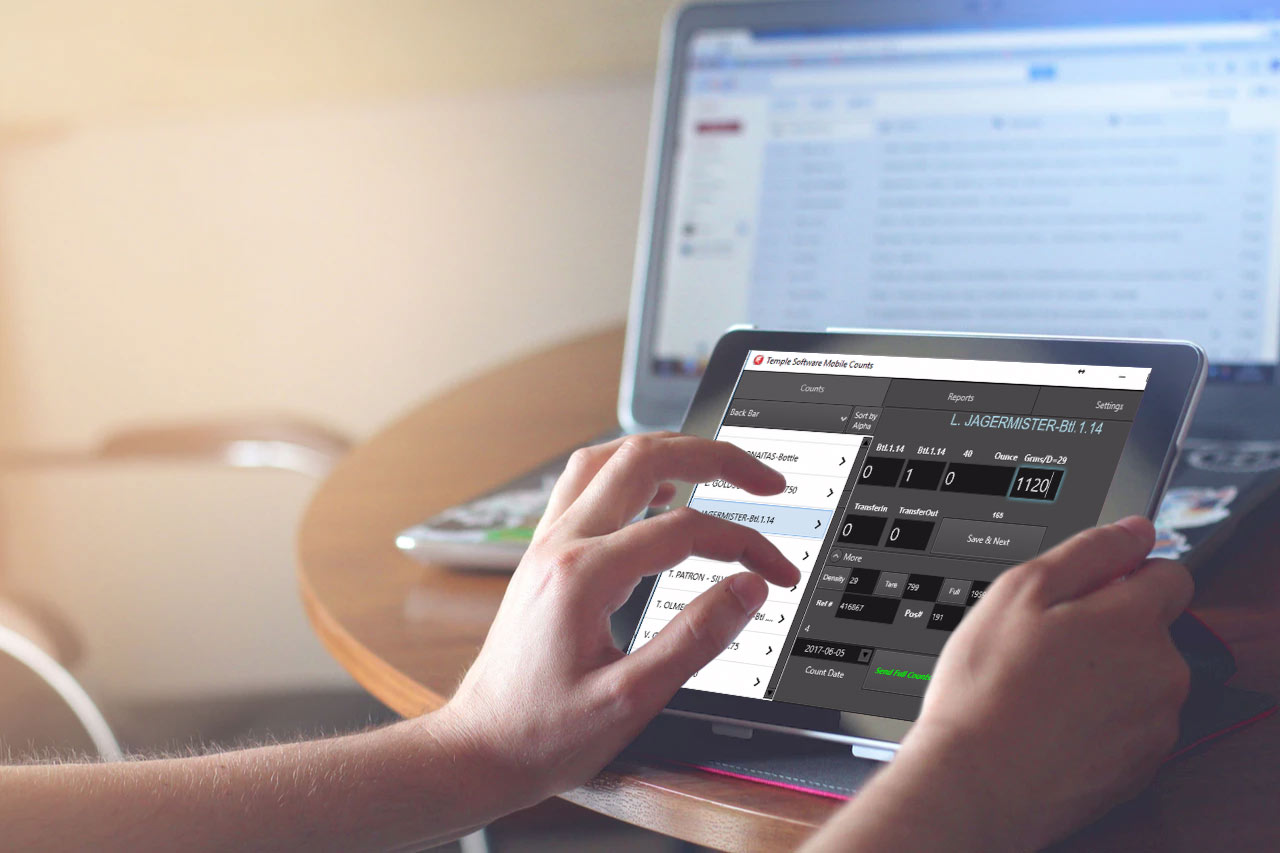 System Integration
Over 50 Compatible POS Systems Including:
Available Interfaces