Providing scalable loss prevention solutions for the hospitality industry
Theft and inefficient pouring practices have led to inventory losses in the hospitality industry ranging from 8% to 30% - averaging around 23%. Our mission at Pour Controls is providing an inexpensive management tool that allows restaurant, bar and hospitality operators to observe bartender pouring habits in a real-time environment. ROI (return on investment) is normally less than one year, making our solution accessible and affordable to businesses of all sizes. With our head office located in Vancouver, British Columbia we proudly service clients across North America including Canada and the United States as well as the Caribbean.

At Pour Controls, we provide tailor made solutions designed to prevent shrinkage and improve pouring consistency. The best part? We can monitor your liquor and your draught all under one roof. Our software is also compatible with numerous POS platforms and legacy dispensary systems.
Meet our founder and president of Pour Controls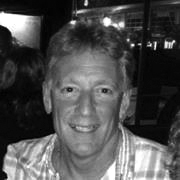 Peter Hornstein
Pour Controls is owned and operated by founder Peter Hornstein. Peter has over 28 years experience in the hospitality industry. He has owned, operated and managed POS companies, pubs, small hotels and night clubs throughout British Columbia. With an in-depth knowledge of all sides of the industry, Peter's vision for Pour Controls was to combine new and existing technologies for inventory control management and integrate them under one umbrella. Through working with industry leaders, Pour Controls has utilized these technologies to maximize owner investment and reduce management and operational cost related to inventory control. Peter is an active member of the community, softball coach, and dedicated father and husband.
Connect with Peter on LinkedIn
Operations
Pour Controls serves clients throughout Canada and the United States. Over 300 clients installed with an average of 10 new installs each month through dealer and independent network of re-sellers.